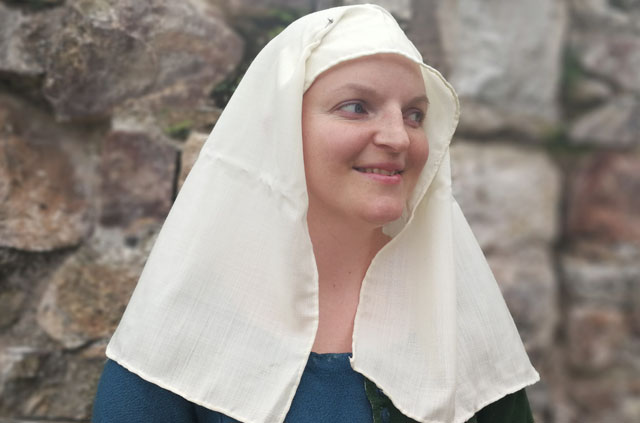 Franziska Awr, the wine maid at of the castle! Franciska originally lived in Bozen town, but got hired as a servant with the primary duty of safekeeping the knights wine casks in the cellar. Whenever there are guests, Franziska has the honour of serving the best wines for them. Since the wine cellar is very tempting for many people working at the castle, Franziska is the only one that has the key, thus by direct order of sir Rafenstain!

(note the pictures underneath). She is also married to the musician Johann, so Lord Rafenstain can get a cheaper musician.
The role is played by the dane Mette. Mette basically grew up at the medieval center of Nykøbing Falster and joined our group since its very beginning back in 2005. She is married to Jens, who plays Johann, and they have a little boy together. A fun fact, on our trip to Rafenstain in 2016, love happened between the two and they have been together ever since !!